LinkedIn To Launch Their Own Ad Network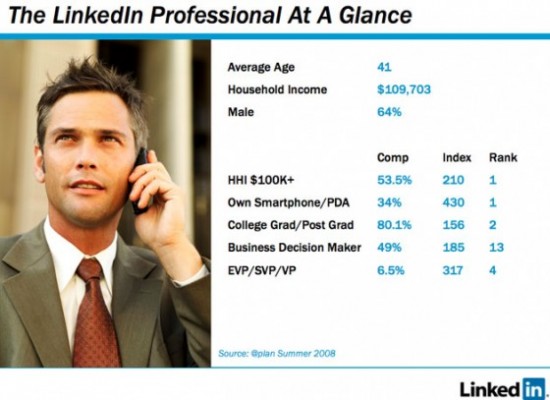 While most social networks struggle to sell advertising due to lack of proper segmentation and totally irrelevant content for advertisers, LinkedIn has so much demand that they decided to launch their own ad network. LinkedIn claims 27 million registered users, according to comScore, 5.2 million from the U.S. visited the site in July (8.7 million worldwide).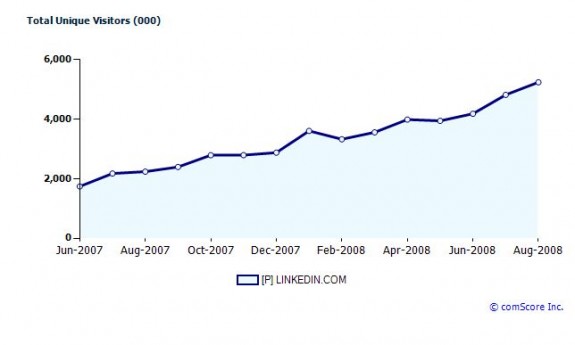 LinkedIn already sells ads against this audience on its own site, targeted by industry, seniority, company size, geography, gender, and number of connections. Now, it will expand that targeting to other partner sites. Publishers will have to apply to become part of the ad network, but LinkedIn will probably try to sign up some of its existing content partners such as the Businessweek, CNBC, and the New York Times.
Whenever someone visits LinkedIn, a cookie will be placed on their browser, which will identify them as a LinkedIn member when they visit a partner site. Personally identifying information will be removed, but members will be grouped into different, targetable categories. As with Yahoo and Google's similar ad-network targeting, anyone will be able to opt out of this program.
Most social networks have a hard time selling ads at more than $1 CPM, but LinkedIn's rate card shows display ads starting at $30 CPMs and going up to $76.50, and text ads range from $12 to $20 CPM.
LinkedIn has amazing selects on small business, SMB software/hardware decision makers, business consulting, IT consulting, marketing services, travel services, PC Buyers, Mobile Professionals, C-Level SMB execs, C-Level Corporate execs, VPs, Business Travelers, Tech Spenders, Female Professionals, Luxury car buyers, etc… As you can see, no questions why they attract such high demand on targeted ads.
See Also