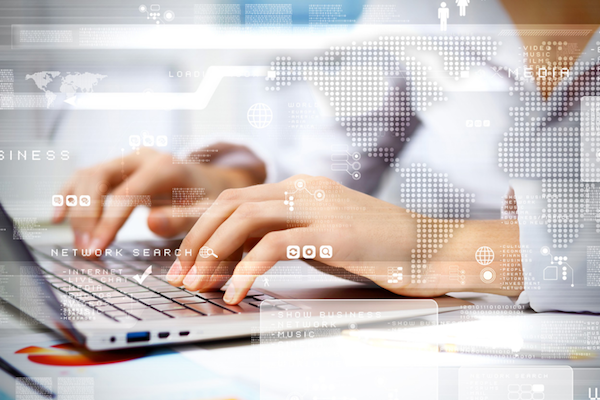 When thought leaders lay out a vision of revolutionizing healthcare in the coming years, it's …
Short note on a few changes I've made lately … For those who syndicate my blog, I …
Simple and effective use of retail space
Anyone with a degree in statistics and probability could identify how Facebook trading will open …
Old school flashback! Google couldn't wait for April Fools' Day to prank the web with its 8-bit …
Google again at the edge of innovation - how come no one ever thought of this before? I just tried …
Google officially rolled out its Google Wallet mobile payment system Monday. Is still in its …
Pretty funny Google+ videos showing how it has no immediate competitive advantage … initial …
Google+ now finally open to the public "might" make me change my perception. Google+ …
Buzz words come and go faster than bad news, another year went by and now it's all about Apple …
In a blog post published Tuesday , Mozilla user experience designer Ian Barlow previewed the user …
This week's Viral Video Friday goes to Kia Soul, DC Shoes, FIFA 2012, and Foot Locker.
As smartphone vendors and mobile operators shift their strategies to incorporate wireless payment …
Google Inc. is preparing as early as Tuesday to unveil a new online music service similar to a …
LinkedIn has been recommending me people I might know such as Wizard of In, Sherlock Holmes, Robin …
Apparently Rovio Mobile, the makers of Angry Birds, did not think the success of the most sold …
Landscape photographer Terje Sorgjerd spent four years looking to create a timelapse of the aurora …
The Digital Buzz blog posted today a new campaign by M&M called M&M's Internet Invasion Game …
Ever heard of diminished reality? It's much like the augmented reality, except instead of …
Another great one for our Viral Video Mondays: A decidedly tech-flavored parody of Michael Jackson's …
Panda, an Egyptian manufacturer of cheese and dairy products, has dramatically revamped its …
Everyone by now must have had a discussion about future of books, magazines, newspapers, etc. …
A recent YouTube video ad for ink correction fluid brand Tipp-Ex allows offers a custom, …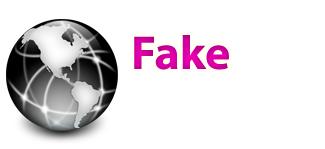 If you work on a large corporation, you know about time cards, expense reports, and other horribly …
While Google Instant isn't necessarily the exact definition of instant, it's definitely …
At its Open Innovation Experiment, Swedish software technology and design company TAT (The …
Perhaps one of the best features of Facebook Places was not released with the initial launch …
Current predictions: Apple will launch a new iOS based device priced at $99 The iTV will only have …
The week's viral video friday goes to Gillette. Released this Monday, has quickly ramped up to …
Check out the official teaser video for Facebook places. What I really love about it is that it maps …
Earlier today Facebook finally announced the official launch of Facebook places.
This is a smart move on Coke's end. Everyone knows that Coke mainly targets teens, and what if …

Twitter just launched their official Tweet this button – about time … it comes in three …
Microsoft has the same ability to display street view from person PoV filmed with 360 degree …
Today's Viral Video Friday goes to Geico. Their new Piggy commercial is the first Geico …
The "Art Class" spot for Foot Locker by SapientNitro features a purportedly nude male …
• Old Spice accounted for 75 percent of conversations in the category in the first three months of …
Do you see iPad traffic on iPad content? Is this a cult or a coincidence?
If you know me, I am …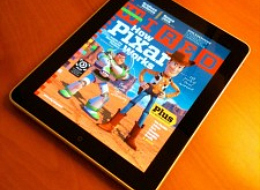 Last month I wrote | Jul 21, 2010 | Business Solutions IPhone Technology
I am so glad I [accidentally] decided to write about the
So W+K has been having fun with Old Spice lately … It's actually quite impressive to …
Today's award goes to iPhone4 vs HTC Evo. I'm sure most of you have seen it, but if you …
iAd is a mobile advertising platform developed by Apple Inc. for its iPhone, iPod Touch, and iPad …
Freddie sent this email internally, but no reason we shouldn't share.
Classified as RANT!
Prequel: I noticed that some pages were taking too long to load … I heard …
Citing a "very credible source," Digg founder Kevin Rose tweeted that Google is readying …
Sony comes out with a new spin to 3d projection, now in Madrid. Instead of going all fancy with …
In time for the world cup, Powerade shot a few amazing moves, this one I found pretty funny
I've always been wondered by how brands are not just using anything as media, like plazas, …
Latest news, Adobe finally gets into the iPhone/iPad by delivering Flash-based ads to the iAd …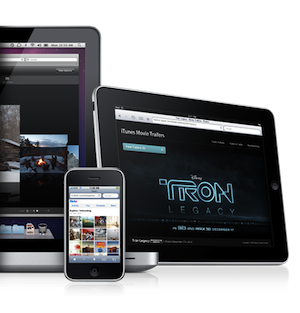 Apple has created an 
Great presentation / stats / numbers of the current state, size, and uses of the Internet. The main …
I found this great post on innovation by Carol Rozwell – a Gartner analyst I am meeting …
There's no question that TV & Social Web are closed together, just like pretty much …
The mobile phone is a personal computing device – totally intimate to the user, which makes it …
I presented "Real-Time Everything - the Era of Communication Ubiquity" at SXSWi 2010 …
Thank you Gigaom So I'm an iPhone user, and so are most of my friends … but I really …
**What does it take to make a successful iPhone application? **
Before answering what does it take …
[caption id="attachment_1104" align="alignleft" width="400" …
I had the pleasure to moderate a panel for Omma mobile in October with a nice talented group of …
After playing with Chrome developer edition for the Mac for a few weeks, Google released today the …
Finally, AT&T's long-awaited MMS update for the iPhone is finally ready. Just plug your iPhone …
Infrastructure software giant Autonomy launched a new web content management tool under its …
Twitter Search is going to get a lot more interesting soon, said Twitter's new vice president …
The seemingly endless media and industry fawning over Twitter has lead to the widespread debate over …
Facebook has opened up its activity stream through a new API for developers. Now any developer can …
Last month, Jason Calacanis wrote he'd pay $250,000 to be listed as a Twitter "Suggested …
If you don't have time to microblog, nanoblog! – interactive marketing blog special.
As Twitter's growth explodes, speculation has intensified about whether the service can be …
Part 1 / 2 of free social media monitoring and measuring tools list: list of tools to be used in …
Part 2 / 2 of free social media monitoring and measurement: techniques to be used with tools on this …
Yahoo introduced several tools that it says will help marketers target their ads more efficiently at …
In his Daily Show segment "Old Man Stewart Shakes His Fist At _____," Stewart starts the …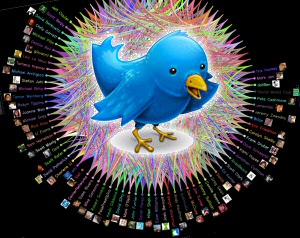 Twitter is a social networking and micro-blogging service that allows its users to send and read …
So John Borthwick (former AOL exec) woke up bored yesterday and thought, you know what, let's …
New Sony Rolly in Motion - Uncut Demonstration : DigInfo
Discovered 01 Oct 2007
1,159,422 views

Adobe | Feb 2, 2009 | Gadgets IPhone Mobile Technology
Veggie Love Peta's Banned Superbowl 2009 Ad
Discovered 27 Jan 2009
409,971 views
Cadbury Eyebrows Discovered 23 Jan 2009 866,712 views Her Morning Elegance / Oren Lavie Discovered …
Msnbc.com's brand new inauguration video player features some innovative features: beyond streaming …
I decided to start a new trend and post something perfect for those Friday's EOD when you …
Four marketers are teaming up to air two commercials in super-fabulous 3-D as part of a special …
You got to love Latin American humor! Some background … The Argentinan and Brazilian soccer / …
The gory/comic spot for Evil Dead the Musical, by Saatchi & Saatchi in Toronto won the title of …
Consumers want information everywhere and at all times: from access to their service accounts on …
Akamai, the largest CDN with access to more information than you can imagine,
First big announcement is that there's a new emphasis on the Flash Platform – as originally called …
Great day at Ad:Tech today, from panels to contacts, new business opportunities, new technologies, …
Apple just released two new "Get a Mac" spots mocking Microsoft's $350 million …
Big week for Rich Internet Applications with two big releases: Microsoft Silverlight 2 and Adobe …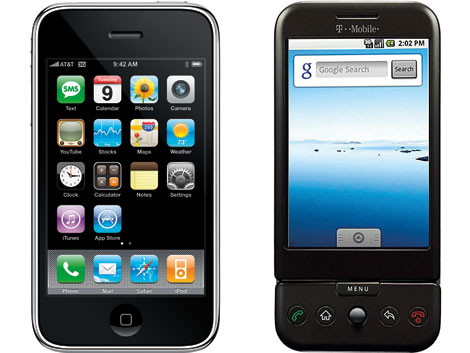 The iPhone obviously had a huge impact …
The main difference between the gPhone and the iPhone is that with Android, apps won't be …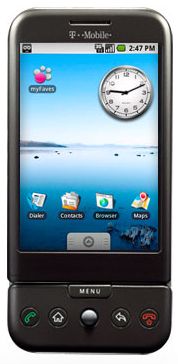 The Android platform is …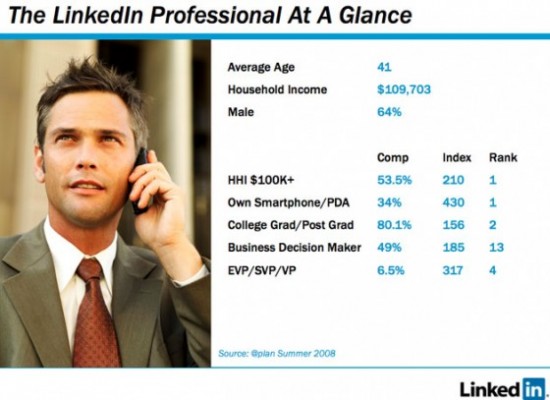 While most social networks …
Microsoft's new ads begin with company employee Sean Siller – who looks a whole lot like …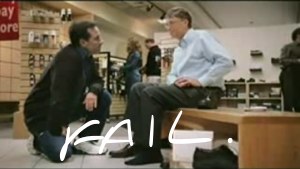 There's a …
Introduction
Imagine a device that scan all internet activity and throttle p2p traffic, reduce spam, …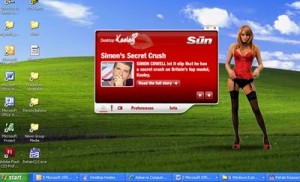 Sex in advertising …
"This first set of ads features Bill Gates and comedian Jerry Seinfeld. Think of these ads as …
Microsoft …
We previously blogged about ping.fm as the best solution for a mass status update, allowing you to …
[caption id="attachment_253" align="alignnone" width="150" …
[caption id="attachment_244" align="alignleft" width="150" …
Social media is the use of electronic and Internet tools for the purpose of sharing and discussing …
Imagine a world where advertising is so targeted that it is actually welcomed by the users. I know, …
I decided to create this new section where we can post the latest innovations in the advertising and …
SXSW is one of the most prestigious music, film, and interactive events. We submitted a few panels …
By the way, if you need to access SVN remotely, by default it runs on port TCP port 3690, so you …